Welcome to Cornerstone Doula Trainings
With an unwavering commitment to birth, reproductive and social justice frameworks, our organization is at the forefront of a doula training revolution. OUR MISSION is to organize and activate a radically inclusive community of Doulas and Birthkeepers to provide full spectrum C.A.R.E. to all. Cornerstone Doulas and Birthkeepers champion equitable access to safe, supported and dignified care for all communities throughout the reproductive lifespan.
Enroll Now
OUR MISSION is to organize and activate a radically inclusive community of Doulas to provide full spectrum C.A.R.E. to all. Cornerstone Doulas champion equitable access to safe, supported and dignified care for all communities throughout the reproductive lifespan. Our collective C.A.R.E. is focused on closing gaps in disparate maternal and infant health outcomes, increasing reproductive health equity and creating positive change in all reproductive health outcomes — and as a result, our society at large.
Cornerstone Doulas C.A.R.E:
COMMUNITY -- ADVOCACY -- REVOLUTIONARY -- EQUITY
C: Community Building
We cannot do this alone.
A: Advocacy for birth & reproductive justice
We follow the lead of those who have walked before us.
R: Revolutionary re-imagining of Birthwork
Birthwork is political.
E: Equity is at the center of all we do.
Antiracism is a lifelong commitment that roots our responsibility to birthing change for ALL people.
You are needed now more than ever.
You are an advocate. You are a change agent. You are a part of a movement. A movement to reclaim human rights starting at the beginning: birth.
Birthwork is social justice work. Birthwork is environmental justice work. Birthwork is racial justice work.
Birthwork is political.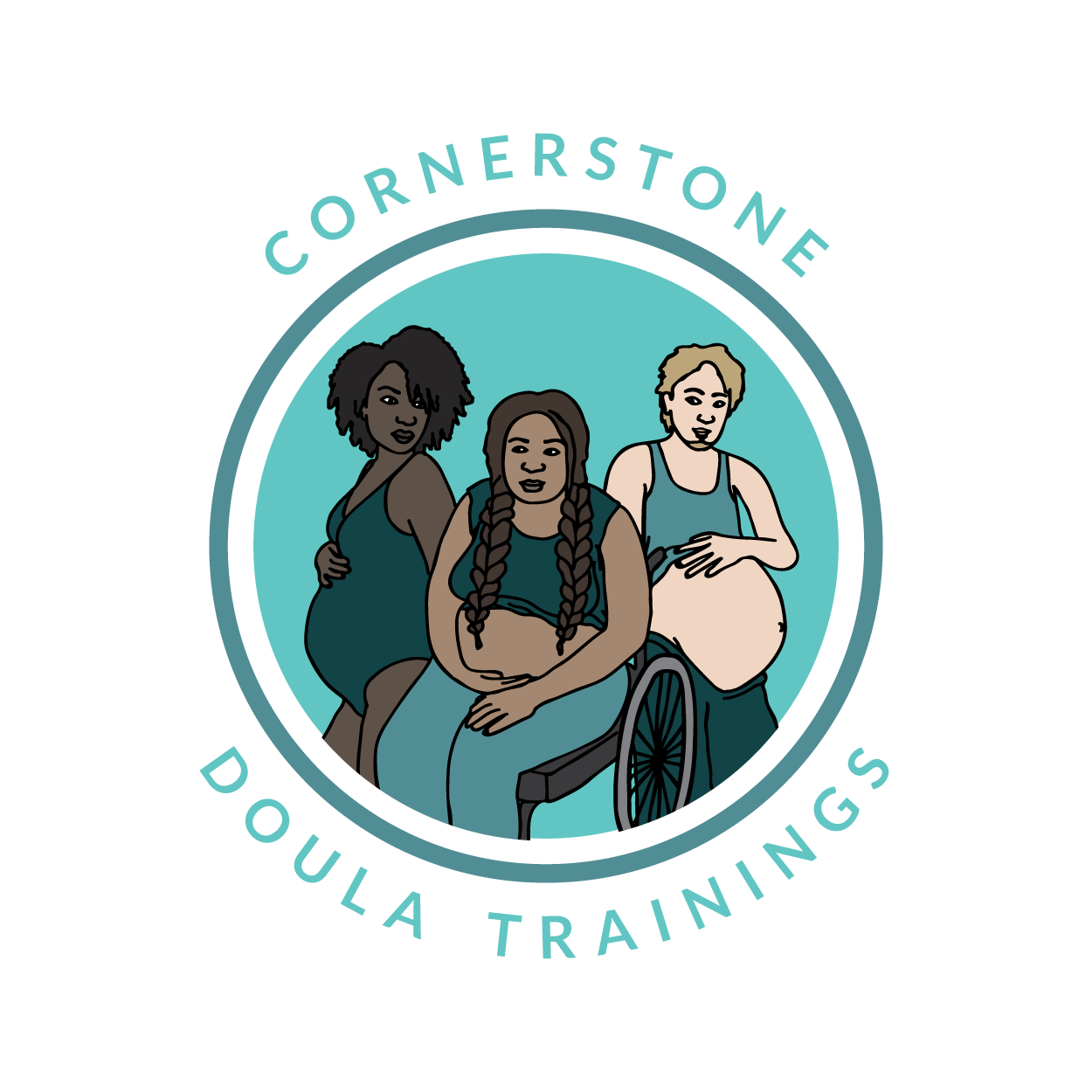 "Cornerstone is one of the only trainings I've seen that focuses so much on the holistic aspects of building and sustaining a practice, and also having a thorough reproductive justice lens and just generally uses gender inclusive language... Yes please."
- Emma, O., Cornerstone Doula
Our statement on certification:
All aspiring doulas and birthkeeprs should know that at this time, it is not legally required to be certified to practice in the US.
Cornerstone Doula Trainings recognizes that certification is not for everyone and can, in fact create barriers to practice.
Further, Cornerstone Doula Trainings also recognizes the historical context of settler colonialism and white supremacy in certification, licensure, professionalism and legitimization of birthworkers - including midwives, doulas and birthkeepers. We do not require our doulas and birthkeepers to certify, but do offer certification for those who desire to have it. Because there is no accreditation for doula trainings in the US, all certifying bodies carry the same merit. If you do choose to be certified, in order to decide who to certify and train with, we recommend asking yourself a few questions.
Am I in alignment with the organization's mission, vision and values?
We believe that this is the most important driver in deciding with whom to train and/or certify.
Do you plan to be employed by an institution such as a hospital, clinic or jail? Find out if they require certification - most do.
Do you work in a state that requires certification for Medi-caid reimbursement?
Is certification important to me professionally?
This is a question that only you can answer. We believe that in order to be an excellent and impactful doula or birthkeeper, you don't need to be certified. Contextually, we do also believe that the requirements we have set forth for certification are the essential components all birth workers need to be successful and supported. We support your decision to certify and not to certify. You can also complete all required steps for certification with us and choose not to have a certificate at the end of your journey. You are autonomous, and we support you in building out your business however you desire.
What benefit will I gain from certification?
Not all doula and birthkeeper certifications are alike. Ask yourself if the certification is developed for your benefit or for the certifying organization's benefit. Are there hidden fees? Major hoops to jump through? Are there barriers to certification that you feel are unfair or biased? Will you receive post-certification support from the organization? What business tools will you gain from becoming certified? What community support does your certifying organization offer?
Cornerstone has no hidden fees, hoops to jump through or barriers. You have direct access to your trainers for post-training support, and are required to take a solid business course for birthworkers to be certified. We also engage in continuous community building post-training, through our Community Commitment Model. You will become a part of a huge network of birthworkers and community members through Cornerstone. We are here for you.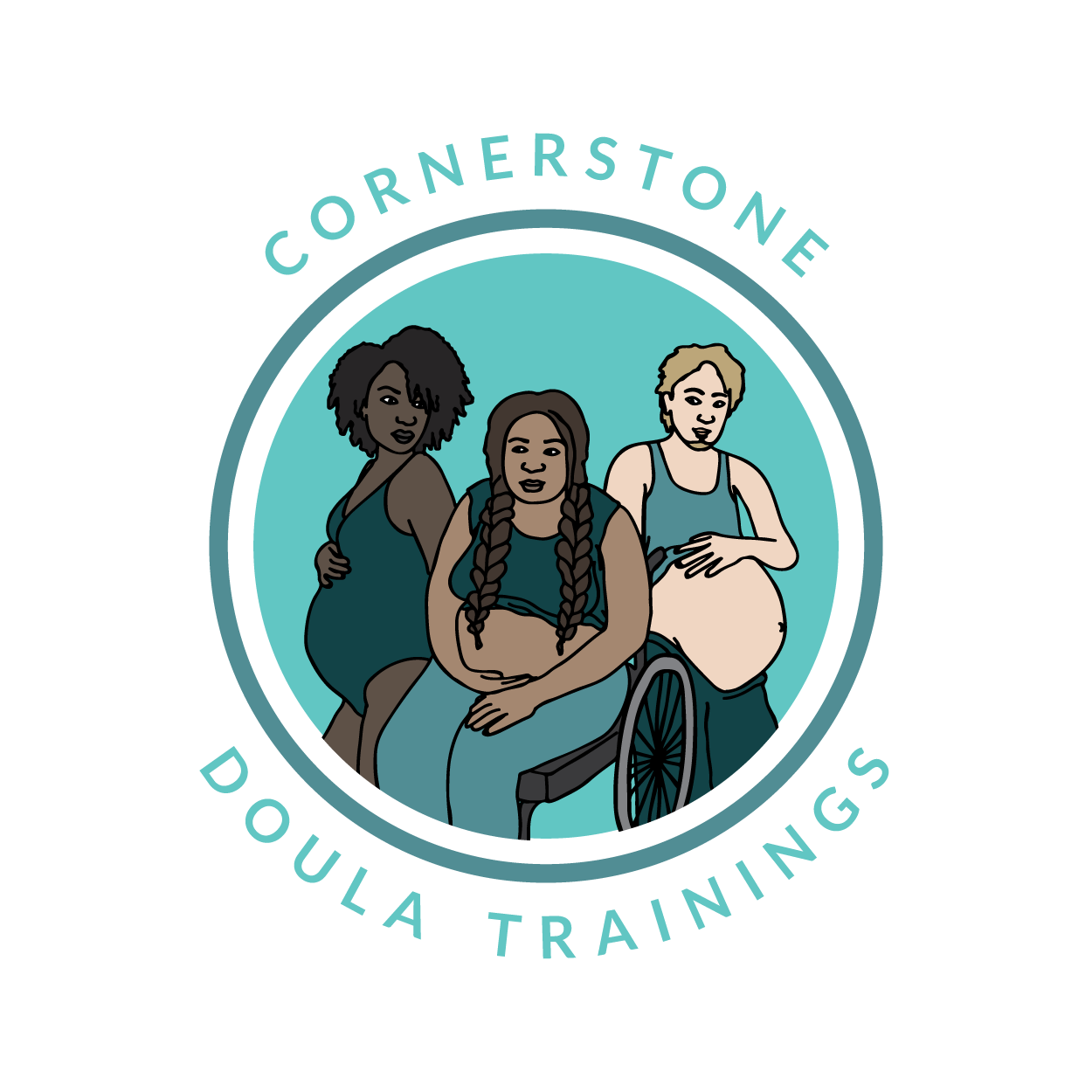 "Cornerstone has set the foundation for me to be a birth worker grounded in reverence for the human body, compassion for the unexpected, and understanding my role as an activist within this field.

Nickie and Juli are truly a dynamic mother daughter duo. Their wisdom and knowledge are so comprehensive, yet they also make space for other educators to come in when it is appropriate to do so. Not only that, but they are incredibly communicative in the online community they have created. Answering questions and offering support and resources, they're the best!

I've already taken a handful of their trainings, and am looking forward to more in the future."
- Natasha, S., Cornerstone Doula