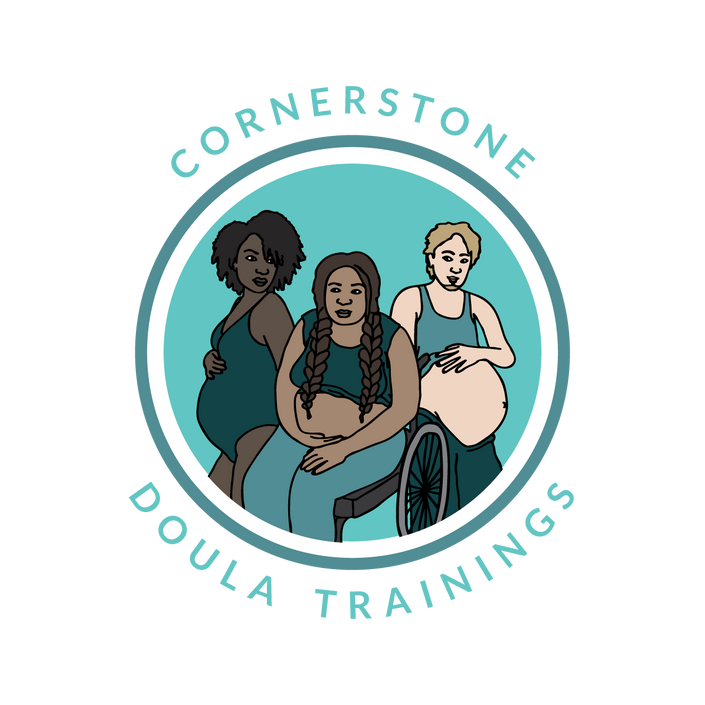 Advanced Full Spectrum Doula Training
Together, we will create strategies for radical community care, and explore complex reproductive situations, creative advocacy, and advanced skills.
Enroll in Course
Our August class is now sold out.
The next available course dates are: December 6, 2020 - February 14, 2021 - Sunday afternoons from 12pm-2:30pm PST US live via Zoom.
Are you ready to learn, and unlearn? Join us for a radical exploration of reproductive care, support and rights.
This is a LIVE online course, which takes place in our Zoom classroom. Though the sessions will be recorded so you can view at a later time, we do recommend showing up in-person, as a lot of the course is group discussion and very interactive.
Class dates are: Sunday afternoons from 12-2:30pm PST US, December 6, 2020 - February 14, 2021
Are you ready to deepen your practice?
This full spectrum training is an advanced stand alone class, but participants are best served when it is experienced as a continuation of our Labor and Birth Doula Training.
Our Advanced Full Spectrum Doula Training aims to prepare all birth workers for supporting the full spectrum of reproductive experiences. In this course, we will ground our learning in abortion support, and also expand upon the commonly used definition of Full-Spectrum to move beyond focusing solely on loss and abortion.
Together, we will create strategies for radical community care, and ground our collective understanding by exploring complex reproductive situations, creative advocacy, and advanced skills.
Join us live online in our Zoom classroom Sundays from 12pm-2:30pm PST for 11 weeks starting on December 6, 2020 for a radical community learning event that will deeply impact your practice, as well as the people and communities that you serve. This course is facilitated by Nickie Tilsner and SFGH abortion counselor, Lucy Yanow - and also includes a panel of Full-Spectrum birth workers.
Topics covered:
Doula work is public health work
History of obstetrics, institutional racism, and maternal & infant mortality
Values and bias clarifications
Trauma informed care
Boundaries and self care
Family planning and fertility
Abortion - 4 full modules on abortion support.
Stillbirth and miscarriage
Adoption and foster systems
Grief and loss
Herbs
Supporting sex workers
Harm reduction, supporting drug users and naloxone.
Prison Industrial Complex - birth, families and communities.
It is recommended that you attend a birth doula training prior to attending this course, but not required. This course is also open to community members, and we urge active participants in harm reduction orgs, current or previous sex workers hoping to provide community care, Birthworkers from all domains, herbalists, acupuncturists, naturopaths, homeopaths, midwives and allied health professionals & students to attend!
Frequently Asked Questions
What can I expect from taking this class online?
You'll have weekly pre-work: videos, readings, etc. to complete before every 2 1/2 hour live class. During class time, we will have group discussions, lecture, and group exercises. This class is interactive, so we do recommend trying to attend as many dates in person as you can. We will be recording the sessions, and sending a link to view that lasts for 14 days after every class.
Is online training just as good as in-person?
Believe me, we had our reservations about online doula training, as well. Through the development of these courses, we were surprised to learn that the online format is just as good, if not better than in-person trainings. When we host our in-person trainings, the classes are intensive 8 hour days. And through taking these courses in smaller modules at your own pace, there is so much more opportunity to digest the information on your own terms. We build community into the courses, so that you will have the opportunity to connect with others who are going through the trainings, as well as live meetings with your trainers. Further, we were able to add even more content to the online trainings than we have in our in-person courses. You are getting an incredibly comprehensive and inclusive education that leaves nothing out.
What is your refund policy?
Because your purchase opens access to the entire course, we cannot offer refunds. All payments made to Cornerstone via this platform are non-refundable and non-transferable.