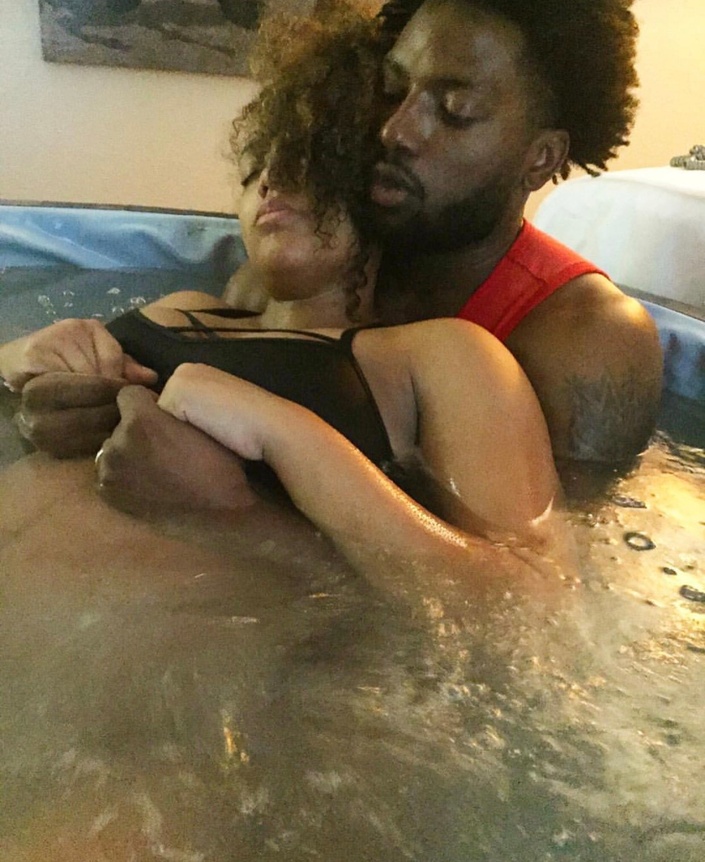 Homebirth For Doulas
This workshop will prepare you for the very special experience of attending an unmedicated birth at home, using home birth specific labor support techniques.
Watch Promo
Please join Juli Tilsner, LM, CPM and Co Executive Director for this informative advanced education module on how to support your clients who choose to birth at home, as well as how to work with Midwives as a valuable member of the inter-professional birth team.
Topics covered:
Differences in labor support at home vs hospital, and why the differences are necessary.
The Midwifery model of care
Being the quiet doula in the corner: vacillating in and out of the shadows
Protecting the sacred space
Hormonal flow & how they keep birth safe
Working with midwives
Self assessment exercises to keep energetically clear
Safety of home birth and the doulas responsibilities
What information Midwives need when being updated on progress
When to alert the Midwives
Birthing Tubs: Uses, generalities and checking with the Midwives on their protocols.
Precipitous birth
Safety of home birth and the Doula's responsibilities
The Doulas role in urgent situations
Hospital transfer
---
OUR MISSION is to organize and activate a radically inclusive community of doulas and birthkeepers to provide full spectrum C.A.R.E. to all. Cornerstone doulas and birthkeepers champion equitable access to safe, supported and dignified care for all communities throughout the reproductive lifespan. Our collective C.A.R.E. is focused on closing gaps in disparate maternal and infant health outcomes, increasing reproductive health equity and creating positive change in all reproductive health outcomes — and as a result, our society at large.
---
Cornerstone Doulas & Birthkeepers C.A.R.E.
C: Care. Connection. Community.
A: Authenticity. Access. Advocacy.
R: Relevant. Reliable. Reputable.
E: Excellence. Expertise. Equity

---
Cornerstone Labor & Birth Doulas are internationally recognized as leaders in birth justice and advocacy.

---
Cornerstone Doulas provide continuous unbiased, client-centered support throughout the reproductive lifespan. This support focuses on the whole person, family and community and encompasses emotional, physical, psychosocial, and educational support techniques. Cornerstone doulas employ individualized supportive communication, culturally responsive care, hands-on therapeutic techniques and an equitable approach with all clients.

Are Doulas needed during Covid?
Doulas are needed now, more than ever. Great innovation is being used at this time to deliver the support and advocacy birthers need, including virtual Doula support, extensive prenatal education, and planning and pivots, such as transferring to homebirth.
You are needed.
Your Instructor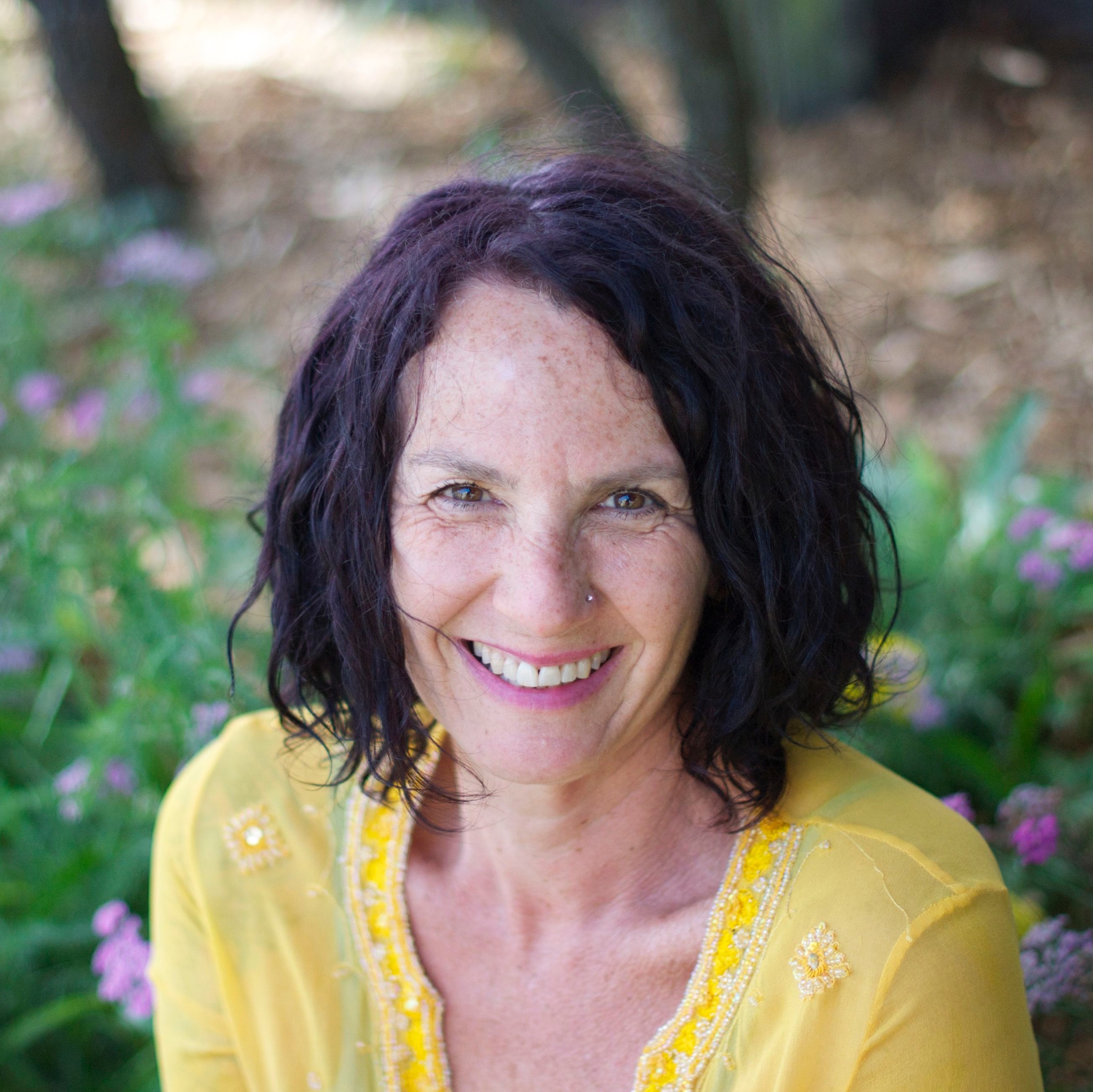 Juli Tilsner is a California licensed Midwife, Certified Professional Midwife and the Co-Founder & Co-Executive Director of Cornerstone Doula Trainings.  Juli is also the Co-author of RE:BIRTH Your Birth Informed. Respected. Empowered and the Co-founder of RE:BIRTH Childbirth Education.
 Juli has been attending births ever since the age of 19 when she gave birth to her own daughter at a midwife-directed, experimental birth center within her local hospital in 1977. It was through her experience of continuity of care, combined with the hands-off nature of the midwifery model that left a long-term impression on Juli, resulting in her own professional path to midwifery. Juli's birth career began with first supporting her friends and peers through their births all through the 1980's, then becoming a certified childbirth educator and doula in 1999. During her time as a childbirth educator and practicing doula, Juli concurrently apprenticed at a freestanding birth center in San Francisco until 2003, at which time she passed the NARM board exam and became a Certified Professional Midwife. Once licensed, Juli joined an established Bay Area home birth midwifery practice and worked as a full-time homebirth midwife for a total of 15 years. Juli co-founded Cornerstone Doula Trainings with her daughter in 2006 to meet a great need in her community for midwifery-model centered doula training and mentorship. Juli currently holds active CPM and California LM midwifery licenses to date and currently provides consulting, montrice and doula support in Portland, OR. 
 Juli's passion, path and practice in the birth world has shown itself to be a continually evolving process of personal, professional and political growth. Coming from challenging beginnings, Juli considers those challenges to be the gifts that have made her the teacher and mentor she is and continues to be for so many. Juli has a passion for birth justice, trauma prevention and resolution and she continues her own work of healing intergenerational trauma for herself and her family in her daily life. Juli is proud to bring this passion and vision into her work as an activist, healer, educator, leader and mentor. 
 In 2010 Juli enrolled in the Pacific Academy of Homeopathy - a modality that she discovered on her own path to self-healing, which began in 1995. Because of the transformative and healing experiences she gained through homeopathy, this modality became a focus throughout her midwifery career. Juli is well known in the birth community for her advanced workshops including "Homeopathy Essentials for the Childbearing Year" which will be fully online and available for purchase soon! 
 Currently, Juli lives in Portland, Oregon, where she offers Monatrice services and Midwifery-style prenatal and postpartum care. She also offers consultations to birthing people and birth workers, alike. Juli enjoys hiking with her dog Salem, cooking, fermenting, music, collaging and spending time with her family.
Frequently Asked Questions
When does the course start and finish?
The course starts now and never ends! It is a completely self-paced online course - you decide when you start and when you finish.
How long do I have access to the course?
How does lifetime access sound? After enrolling, you have unlimited access to this course for as long as you like - across any and all devices you own.
How is online Doula training different than in-person training?
Though you won't be in the classroom with other aspiring Doulas, you'll be getting the exact same education - plus added modules - as our in-person trainings. You'll be engaging with the course content through all learning modes and styles: visual, audio, and hands-on AND you'll be able to meet live (virtually) with other students who are taking these courses, as well as your trainers for weekly drop-in Q&A sessions. The only real difference is that you're taking the course from whatever location you choose and go at whatever pace you need.
When are the live Q&A sessions, and what can I expect from them?
Our live drop-in zoom sessions are scheduled as follows: Saturdays from 10am-12pm PST, every other week starting on April 11, 2020 Tuesdays from 5-7pm PST, every other week starting on April 14, 2020. We will have a calendar posted on this webpage to keep everyone up to date on the meeting times. These live sessions are "drop-in", which means you can join for all of the meeting or any part of it. You're not required to join, but are encouraged to. Connecting with your trainers and other students is an invaluable way to get support and create community through this process, and beyond. You can ask us any questions that you have about the course content, as well as other topics that may be coming up for you. You'll be able to find Doula partners, backups, friends and colleagues through this process, as well.
What happens when I complete my online training?
Immediately after you complete a course, you will receive a certificate of completion and can begin your Doula practice immediately. If you plan to become a certified Doula, you'll download the certification packet in our store, complete the requirements and then receive your certification. We are here for you through the process, and can help answer any and all questions that come up while you're completing the requirements. During social distancing times, we will be waiving any certification requirements that cannot be completed online or remotely. Ex: the hospital tour.
Is online training just as good as in-person?
Believe me, we had our reservations about online doula training, as well. Through the development of these courses, we were surprised to learn that the online format is just as good, if not better than in-person trainings. When we host our in-person trainings, the classes are intensive 8 hour days. And through taking these courses in smaller modules at your own pace, there is so much more opportunity to digest the information on your own terms. We build community into the courses, so that you will have the opportunity to connect with others who are going through the trainings, as well as live meetings with your trainers. Further, we were able to add even more content to the online trainings than we have in our in-person courses. You are getting an incredibly comprehensive and inclusive education that leaves nothing out.
How can I get extra learning support if I need it?
Your trainers are here for you. You'll have weekly drop-in hours for live zoom group meetings with your trainers, and we can also make one on one zoom appointments with you if you're need more guidance. We also offer one on one mentoring packages for those who want to engage with the leadership of Cornerstone on a deeper level.
How long will it take me to get through the courses?
This really depends on you. This course allows you to learn at your own pace. In each learning module, you will have a video lecture to watch and these range anywhere from 20 minutes to 5 hours. You can start and stop the videos, take breaks and re-watch as many times as you need to. After you complete the video lecture, you'll have other learning activities to complete, which will include handouts to read, online research to complete, extra short supplemental videos, short writing exercises and quizzes. You can expect to take as much time as an in-person course to complete the online trainings, but you can also go at your own pace, so you can take much longer if you need to. There is great benefit in taking these courses at your own pace. Since there is so much information, you can take your time digesting each module, and start the next when you feel ready.
What is your refund policy?
Because your purchase opens access to the entire course, we cannot offer refunds. All payments made to Cornerstone via this platform are non-refundable and non-transferable.